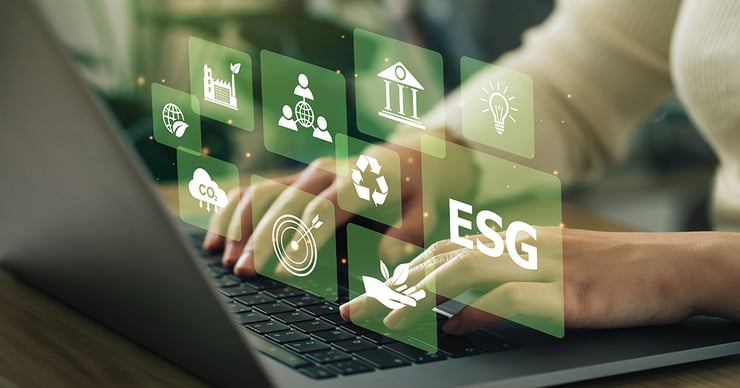 Due to tenants' and society's growing expectation of having ESG standards applied in all areas, REITs worldwide, including in the commercial and industrial sectors, must reevaluate their objectives to include ESG considerations, however daunting that may be. While focusing on their ESG responsibilities, REITs must still manage their returns on their property investments. As REITs consider sustainability decisions, the fortunate will discover how an operational efficiency solutions (OES) partner can help them navigate the ESG world and still support their desire for a positive return on their dollars invested in property technology (PropTech).
Reducing Environmental Footprint
Over the last few years, many new solutions have been developed for reducing a property's environmental footprint. Lowering electrical consumption reduces greenhouse gas emissions (GHG) and increases the ESG performance of a property perhaps more than any other change. Lighting accounts for approximately 15% of global power consumption (down from 19% only a decade ago) and 5% of worldwide GHG emissions. Since lighting accounts for up to 45% of a building's energy consumption and retrofitting a property to LED lighting can reduce energy consumption by as much as 75% to 85%, implementing LED lighting throughout a property portfolio will likely be the most impactful change made.
Other efficiency solutions that enhance operations and improve ESG scores include HVAC optimization, water reduction systems, active load management, power conditioning, and building automation systems.
Increasing Property Values through Improved Net Operating Income (NOI)
Any improvement in net operating income (NOI) increases the value of a property. Therefore, implementing and financing energy efficiency projects like LED lighting upgrades, HVAC optimization, and building automation systems that remove operational expenses, improve NOI and increase property value – without increasing rental income.
The Advantages of Using an Operational Efficiency Solutions Provider
An experienced operational efficiency solutions partner can identify and later implement the efficiency changes that are most justified and will maximize ROI. With this information, a REIT can confidently prioritize its choices of ESG initiatives by type, scope, and location. Upon completion, with the building automation systems controlling and monitoring the equipment, the facilities manager can oversee the combined network of properties in their portfolio from a central location to measure building performance. Sustainability managers can monitor the KPIs established for their ESG goals. Shareholders can measure and benefit from the increases in property values. With so many options to consider, having US LED be the primary partner for organizing and implementing these solutions is The Right Choice and helps efficient companies avoid operational efficiency pitfalls.
Some benefits of operational efficiency that REITs can rely on when using US LED as their OES partner are:
On-site audits for an entire portfolio are performed promptly to identify the most effective operational workflows and efficiency projects that will reduce expenses immediately.

The production of comprehensive ROI analysis to understand how operational efficiency standards and solutions will impact aspects of operations and financial returns.

Access to additional funding options as options to capital expenditures to facilitate quicker adoption and more immediate returns.

Provide significantly higher quality product solutions, including US LED lighting with ultra-long L-70 lifetimes and industry-leading Ten-Year Warranty.

Experience stress-free nationwide turnkey installation of LED lighting, energy management, and automation solutions from a single source implemented by a dedicated project management team.

Capture utility rebates, local incentives, and tax deductions like IRC 179D that are available for energy efficiency projects.

Minimize the process involvement of the REIT personnel and liability while maintaining business operational standards.
Using US LED's expertise, comprehensive offering, and implementation capabilities, REITs will have a trusted resource in this changing world to achieve ESG goals to advance environmental and sustainability performance and positive business outcomes together. Having an OES partner may not be essential, but the right one assures a better outcome with less effort.
Sources: