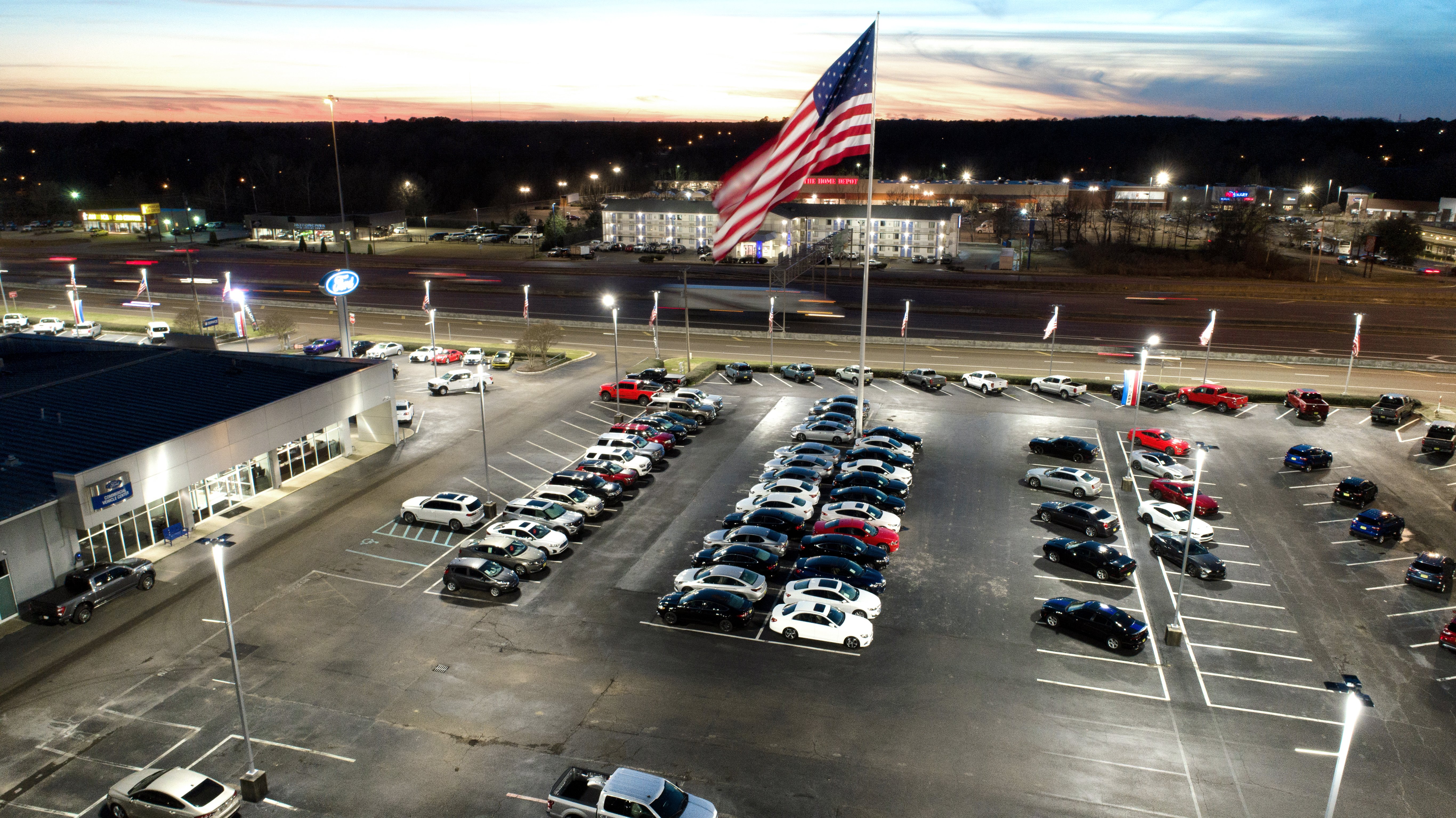 Property and business owners have an obligation to ensure their premises, including their parking lots, are reasonably safe for employees and visitors alike. Therefore, in addition to cleanliness, property owners should provide proper lighting in their parking spaces to prevent injuries, accidents, and crime.
A stunning 6% of violence committed by strangers nationally from 2010 to 2020 occurred in parking lots and garages. (1) Violent crime is more likely to occur in parking areas than in other commercial facilities because they are often isolated, poorly lit, and easy for the general public to access. (2)
Crime Prevention Through Environmental Design (CPTED) has found that the single most crucial security feature to prevent accidents, personal injury, and crime is lighting that meets the standards of the Illuminating Engineering Society of North America (IESNA). (3)
While most businesses provide some form of external lighting, most are inefficient and do not give customers and employees a sense of security and safety. So let's examine why most companies fail to light their parking lots properly.
1. No Photometric Layout
Using IESNA standards, a photometric layout ensures that the appropriate light levels (foot candles) are met for retail parking lots, car dealership parking lots, and others. Photometric software considers crucial property information like dimensions, potential obstacles, pole locations, and local codes. In addition, this specialized software allows lighting designers to determine which LED lights to use and which optics are necessary to light specific areas. Photometric layouts are proven to create a lighting design that enhances visibility, improves safety, and increases employee productivity.
Failure to utilize a photometric layout can put businesses and their employees and customers at risk by not having appropriate fixtures that ensure sufficient illumination and uniformity throughout the parking lot.
2. Inappropriate Choice of Correlated Color Temperature and Color Rendering Index
What makes some retail parking lots look better at night than others nearby? The answer lies beyond the actual amount of light itself. Instead, the color appearance of the light and how well a light source shows object colors "naturally" are crucial for parking lot effectiveness.
Correlated color temperature (CCT) describes the color appearance of a light source and is expressed in kelvins (K). CCT is not a performance metric but represents the warmth or coolness of the lighting. Therefore, the appropriate choice for the type of lighting application is imperative.
Warm (2700K-3500K) tends to have a yellowish color and is best used in hospitality settings.
Natural/white (3500K-5000K) is closer to daylight and optimal for office and educational settings.
Bright white (5000K+) is excellent for outdoor settings like commercial lots, car dealership parking lots, and industrial/task settings like warehouses and distribution centers.
Color rendering index (CRI) is the ability of a light source to reveal colors accurately compared to daylight. LED lighting solutions with a high CRI are desirable in color-critical applications like retail stores, healthcare facilities, and car dealership parking lot lighting. While CRI is a performance metric, a CRI greater than 70 is typically sufficient for lighting outdoor parking lots.
Color Rendering Index Ratings
60 or Less (Poor)
60–70 (Moderate)
70–80 (Good)
80–90 (Very Good)
90+ (Excellent)
An experienced lighting solutions provider can help property owners select LED luminaires that provide the optimal CRI for their projects.
3. Inappropriate Choice of Lighting Luminaires
Outdoor LED luminaires must be reliable, long-lasting, and withstand weather conditions. US LED manufactures luminaires with 200,000-hour L70 lifetimes, which operating at 12 hours per day equals 45 years! This outstanding product lifetime substantially reduces labor and replacement costs.
Robust die-cast aluminum housings have corrosion-resistant finishes and protect integral components from harsh environments. Additionally, enclosures prevent intrusions from environmental elements that could degrade performance.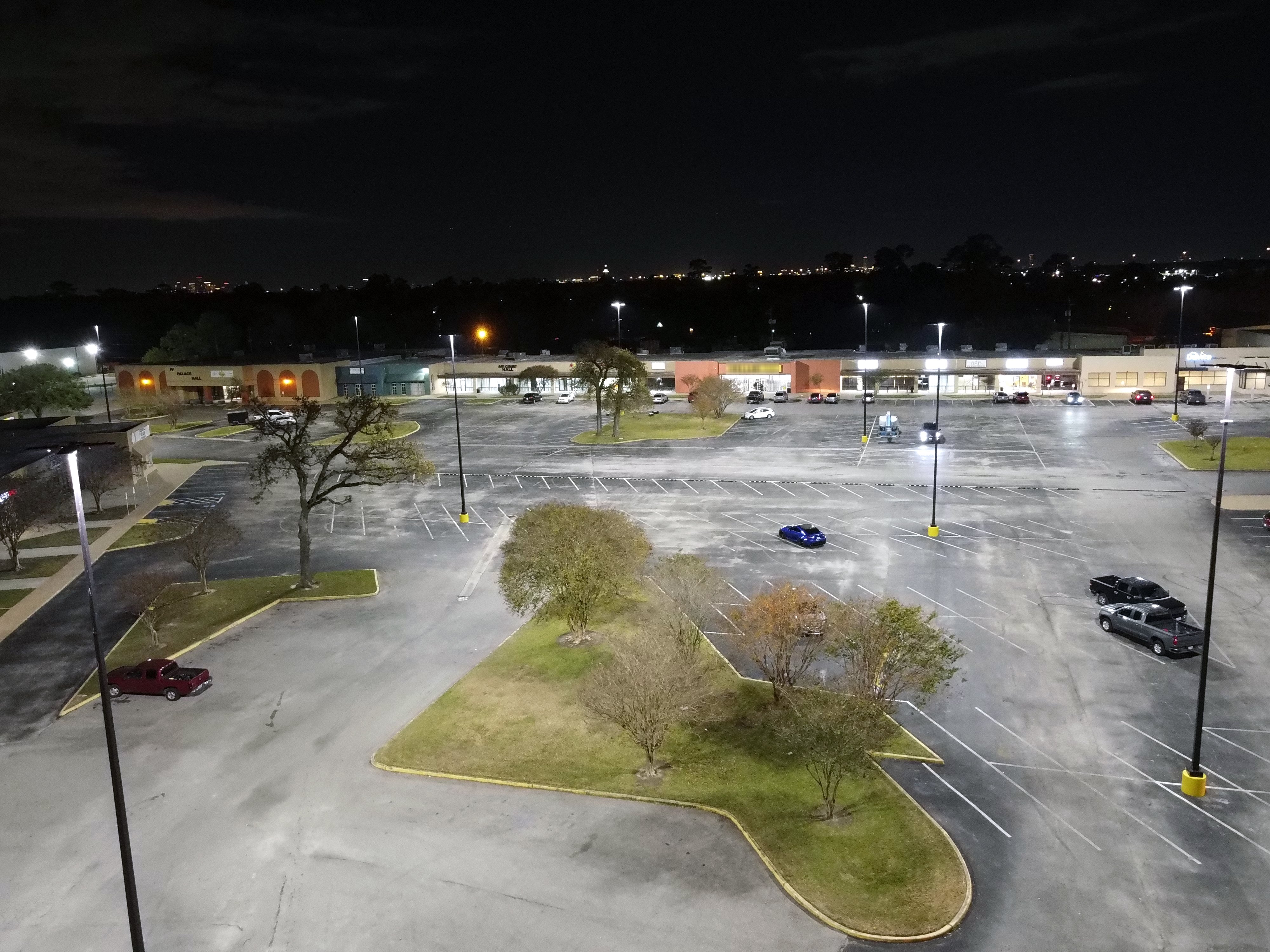 Lighting the Way
Walking through a poorly lit parking lot makes employees, customers, and other visitors feel unsafe, and dark spots in parking areas can provide an environment for criminal activity.
US LED can help light your way! We routinely design, manufacture, and install complete parking lot lighting systems that provide the best quality light exactly where you need it the most. Best of all, you'll have peace of mind knowing it's backed by an industry-leading Ten-Year Warranty that offers less hassle and lower expenses. Click here to consult an expert.
Sources: