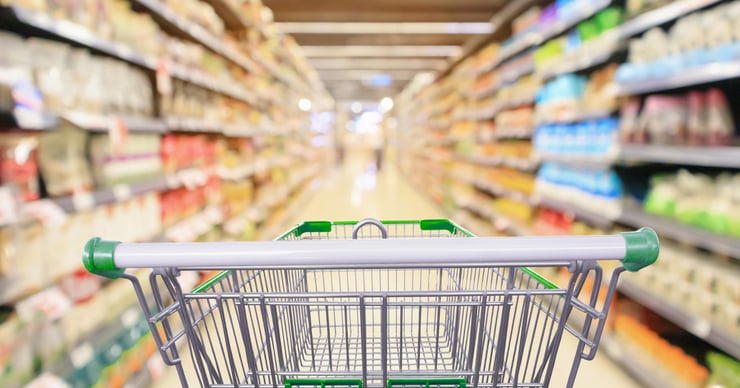 In this competitive climate, grocers look for ways to stay relevant, keep their customers coming back, and attract new ones. According to the National Retail Federation, as we start to emerge from a global pandemic, retail sales grew 6.7% in 2020 alone. So, where are retailers evolving and reinvesting in their stores to improve the customer experience? It starts with LED lighting solutions that can decrease energy consumption, enhance merchandising, increase safety, and elevate their brand dynamically. Unfortunately, most shoppers aren't typically aware of how lighting is strategic in stores. Still, behind the scenes, much thought is put into showing off products and keeping consumers engaged. For grocers that want to enhance their stores and reap the rewards, here are the top seven areas that LED lighting can make the most impact and, ultimately, increase sales.
1. Parking Lot and Store Exterior
Parking lot LED lighting can create a well-lit experience and help relieve anxiety visitors might have at night. Additionally, the increased illumination reduces accidents and can discourage criminal activity from the parking lots to the storefront. It's also critical to choose sign cabinet or channel letter lighting that effectively showcases a store's branding and acts as a beacon in the night, drawing attention from every direction.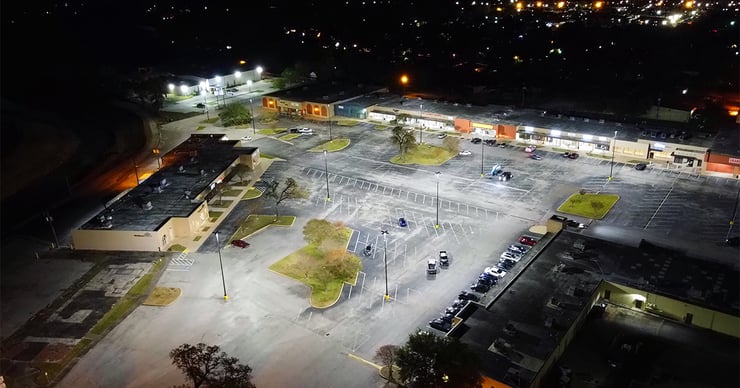 2. Store Entrance
Retailers have an opportunity to make a great first impression starting at the store entrance. Allow customers to find you effectively with exterior LED lighting for the façade that's bright enough to feel inviting but not completely overwhelming. In an area where visitors pick up their cart, it's a crucial time to set the stage for a customer-focused experience that offers clear visibility for traffic and eliminates dark areas.
3. Service Departments
Produce, deli, bakery, and meat departments – what do they all have in common? These high-traffic areas have fresh products that mean more significant margins for retailers. Indoor LED lighting with high CRI can set the right mood for shoppers and flatter your products. Designers can layer multiple light sources to lead traffic to specific displays, enhance colors, and pull focus to other areas that matter. Accent lighting, especially on shelving, can provide more illumination to help customers see the most important details quickly.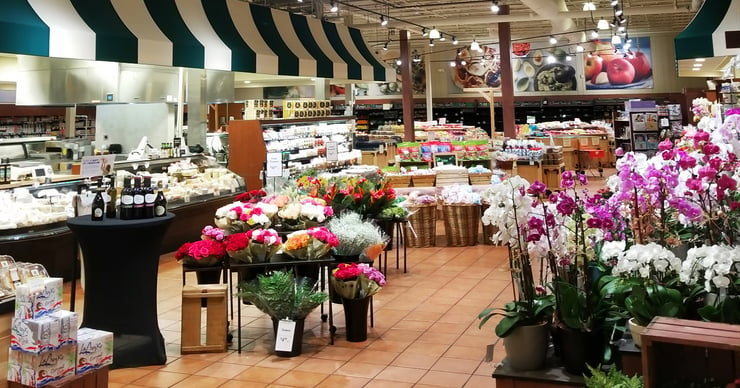 4. Refrigerated and Freezer Display Cases
LED lighting for refrigerated display cases and freezers allows retailers to showcase their inventory in the best light possible while simultaneously reducing energy consumption. Because of specialized optics, this type of lighting can create uniform distribution across product packaging that encourages customers to open the doors. Compared to traditional fluorescent tubes, LED lighting can last significantly longer and are safer around food items because they don't contain contaminants like mercury.
5. Warehouse and Receiving Docks
Facility managers know already that good lighting can reduce accidents and promote productivity over time. That said, LED lighting for warehouses, when integrated with controls, can reduce energy consumption and eliminate ongoing maintenance issues. Specialized optics create uniform coverage in-between aisles to increase visibility, especially for forklift drivers maneuvering around tight corners with pallets. When employees can see better, primarily when operating at night, retailers will benefit from increased engagement and more precise inventory control.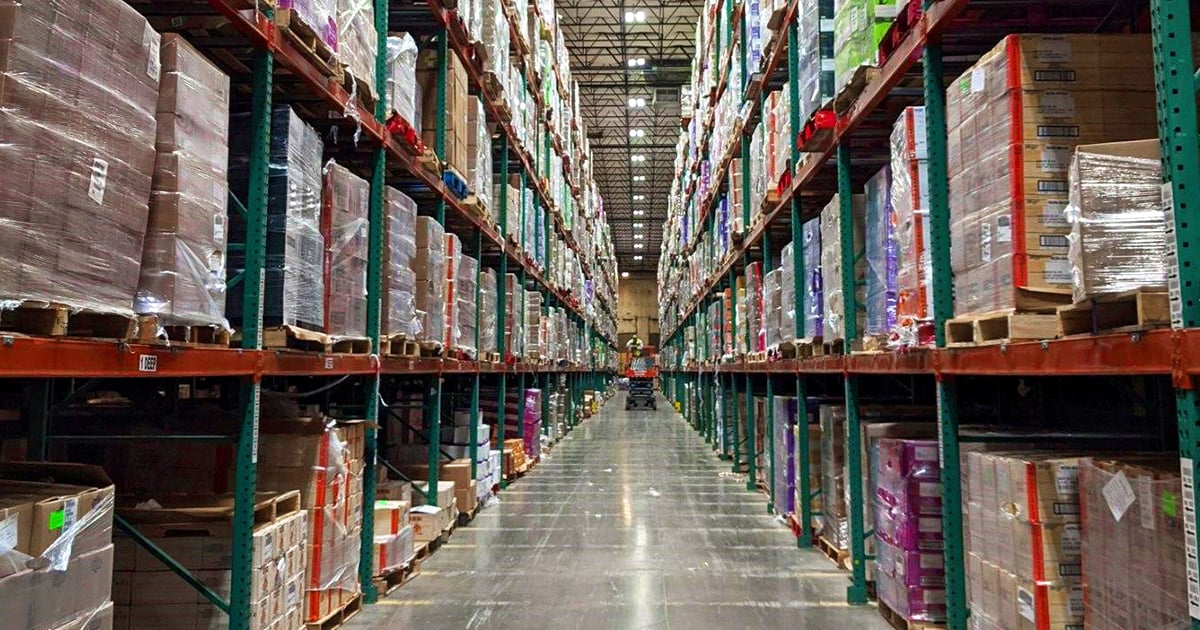 6. Office Spaces
Today's office spaces require lighting solutions that can adapt to specific space requirements. Existing offices can benefit from LED upgrades that implement technologies that support employee productivity and sustainable design. Indoor LED lighting, usually considered for energy-saving capabilities, now offers new features like circadian rhythm control and daylight harvesting to benefit human health.
7. Checkout Counters
One of the last, but most critical areas, that customers visit is the checkout counters for their purchases. With quality LED lighting installed in this area, employees can facilitate more transactions accurately thanks to the increased visibility and make the entire process frictionless. For instance, items are found more quickly at the bottom of the cart, barcodes are easier to scan, and coupons are more readily accepted. Best of all, customers can easily navigate the traffic as checkout lines (and times) decrease.
Whether it's noticed or not, LED lighting plays a critical role in both retail operations and the customer experience. It's designed to be both dynamic and engaging, while drastically cutting energy and maintenance costs. By making the choice to upgrade to LED, you're keeping facilities visually fresh while investing in future-proof technologies that benefit both customers and employees alike.
Do you want to learn more about how LED lighting can transform retail? Read everything you need to know about the benefits of LED lighting. You can also learn more about our LED lighting solutions for grocers and other retailers. Do you need help with your stores? Are you looking to complete a national rollout? Tell us about your project here.