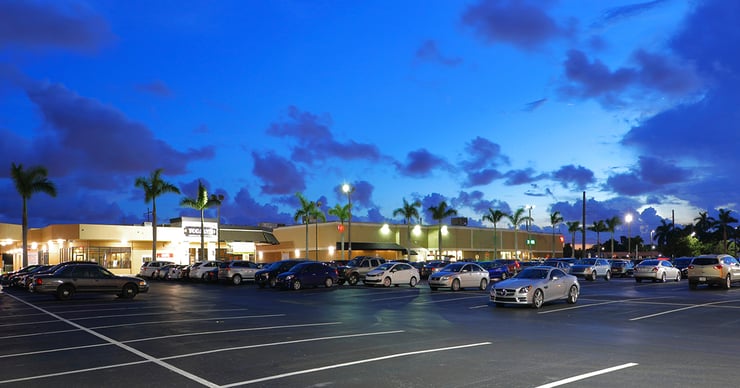 Over the last two years, the world has undergone rapid changes. At the same time, retailers have applied new levels of creativity, innovation, and technology to evolve with the times and provide consumers with more of what they want and value.
Here are some significant retail property trends happening now in 2022 and into 2023.
Sustainable Stores that Use Less Energy
More than ever, retailers are asking themselves how they can combine operational excellence with environmental responsibility and, as a result, are reaffirming their commitments to sustainability. Two examples are Target and Amazon, which have introduced sustainable stores that use less energy than they produce, while Walmart is creating a net zero store in Canada. In addition, because the lighting is a substantial portion of energy consumption, retailers have heavily focused on retrofitting stores with energy-efficient LED lighting. As a result, retailers capitalize on "green" savings that go directly to the bottom line. Another benefit is that LEDs don't produce wasted heat like traditional fluorescent lamps, which means less time for air conditioning and, when paired with controls, significantly lower costs associated with HVAC.
Healthcare Providers Moving to Retail Spaces
As retailers recognize the importance of being closer and more available to their customers, closer proximity is becoming the driving force for many commercial real estate decisions. For example, healthcare providers are moving from medical office buildings and other commercial properties to retail-focused spaces that are more conveniently and efficiently accessible for patients. Known as "Medtail," this community-based healthcare movement has accelerated the growth of urgent care centers and walk-in clinics inside supermarket chains while normalizing the idea of medical care in retail environments. As a result, the retailization of healthcare is skyrocketing, with many healthcare providers like dentists and physical therapists switching to retail real estate, such as street-level storefronts or vacated department stores.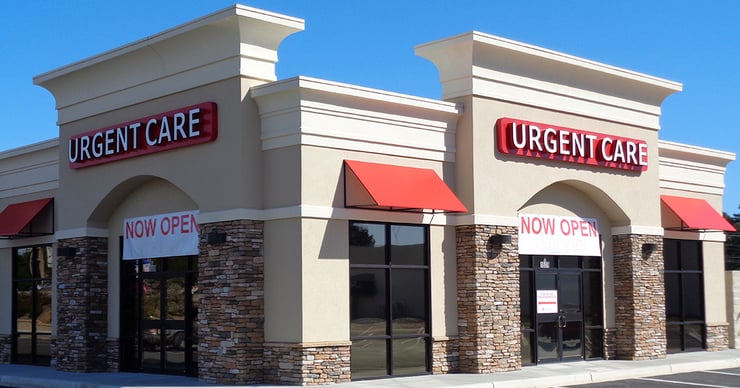 Quick-Service Restaurants Adapt to Shifting Consumer Preferences
The COVID-19 pandemic forced consumers to alter their lifestyles and daily activities. The most notable change to consumer purchase habits impacted by the COVID-19 pandemic was the switch to ordering takeout. Drive-thru and delivery orders soared, while curbside pickup became a popular way to receive food with minimal interaction between staff and customers. In addition to in-restaurant experiences, many quick-service restaurants, like Schlotzsky's, Wingstop, Chipotle, and Jimmy John's, are introducing drive-through-only locations to provide consumers with more options and the convenience of mobile ordering. Furthermore, these properties have smaller footprints, more vehicle traffic capacity, and more exterior lighting for safety and security.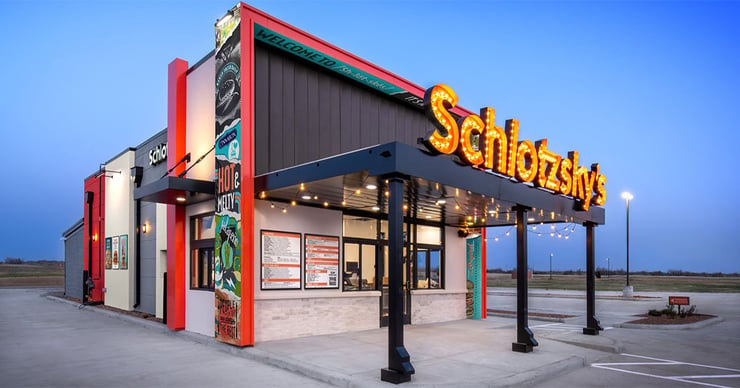 Schlotzsky's announces the opening of the first 'Design 1000' prototype location in Oklahoma City. Image by Schlotzsky's.
Big Box Retailers Going Small
Big-box retailers are introducing smaller-format stores to adapt quickly to a changing retail landscape and get closer to their customers. As a result, brands such as Kohl's, Macy's, Nordstrom, and Target are extending their reach by "right-sizing" their stores and seeing cost savings with rent and energy usage. Additionally, the smaller concept approach means that retail is much more personalized and localized, allowing these retailers to compete more with e-commerce companies. Finally, for those retrofitting smaller properties to move into, the return on investment (ROI) for LED lighting projects is even more attractive as they replace inefficient legacy lighting during buildouts.
Lighting the Way to Change
The commercial retail estate sector is undergoing a transition driven by new consumer expectations and their alignment with time, money, and values. As a result, retailers are putting more effort into energy efficiency and ESG compliance. With legacy lighting proving inefficient, large and small retailers are turning to LED lighting solutions that demonstrate that their brand is committed to supporting long-term sustainability initiatives, all while optimizing business operations.