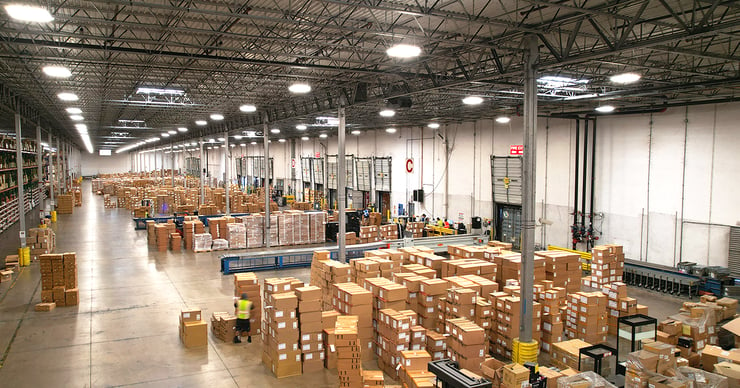 From traditional sources to the birth of more intelligent buildings, programmable lighting controls have evolved with technological advancements that provide numerous benefits to facility operations. What was initially designed to reduce energy consumption has become a critical component for managing ambiance, visual comfort, and maintaining occupant productivity. So, how do they play a part in an organization's focus on efficiency and ESG initiatives? Wireless lighting control technology and cloud-based systems allow facility managers to tailor the lighting needs of specific spaces, collect data, and monitor for operational efficiency.
How Facility Managers Get The Best ROI With Operational Efficiency Solutions
A limited number of lighting manufacturers have aligned themselves with control companies to provide a comprehensive suite of controlled lighting solutions that sell directly to the end user bypassing the lighting agent and distributor markups. This decision is only good if the company can provide the needed lighting solutions, compatible lighting controls, and all the ancillary services like audits, rebate harvesting, installation, tax incentive coordination, project management, and reporting.
Facility managers can go one step further and choose from an even smaller number of LED lighting manufacturers with a lighting control system designed to integrate with complete building operational efficiency solutions. Those companies offer monitoring and control solutions such as HVAC optimization, active load management, demand response programs, building automation, and other operational efficiency systems. Using one strategic partner as the resource to achieve the manager's efficiency objectives leverages the manager's time, improving efficiency and the certainty of desired outcomes.
What Facility Managers Could Know About Their Operations
With the proper systems, managers can know as much as they desire. They can understand their facilities and how they genuinely operate. Unfortunately, many are limited to manual methods like visual inspections and evaluating billing records to gather information. Too often, this information is incomplete and does not reflect or reveal current conditions, requiring the manager to guess about the facility's status. With proper monitoring and real-time data, the manager can comprehensively understand present performance parameters revealing areas of needed improvement or repair and make informed decisions for energy-saving strategies that improve operational efficiency.
Going Beyond The Data For Decision-Making
Facility managers can partner with a strategic provider that uses controls to conserve energy, predict unit failures, reduce maintenance, provide active load management, and much more. In addition, they can oversee a combined network of facilities from a remote central location that monitors information from connected building systems, including lighting, and receive alerts to improve equipment lifetime, reduce expenses, and maximize ROI on their efficiency investments.
Want to learn more about how lighting controls can assist decision-making and deliver the benefits of operational efficiency? Read more from US LED CEO Ron Farmer when he had the opportunity to discuss how controls can monitor environments to support managers with operational efficiency in a recent article for FacilitiesNet.