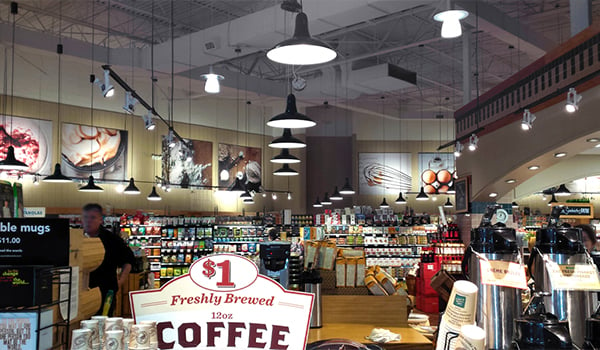 When building out a space for retail, many concerns need to be addressed: how best to showcase products, where those products should go, the layout of the space itself, and much more. But what about the actual lighting design? While lighting may be an afterthought for those just starting a business, retail lighting can provide more than a comfy atmosphere. Understanding these essential tips can significantly impact your sales and the customer experience. So how can you leverage your lighting design to boost your bottom line? Let's look at how you can create lighting that works for your products and your entire store.
1. Spread The Light Around
In a study from Lux Review, it's suggested that lighting can help customers find their way through the store more effectively and increase the average spend per customer. Making a space comfortable with the right lighting choices can put customers at ease. By diffusing general lighting, it ensures that the sense of "well-being" increases and allows them to take more time walking around the area to browse products. The key is to have critical areas well-lit around the room to improve focus on specific areas and eliminate dark corners.
Here are some options to consider:
· Surface Mounted Lighting: Versatile in any location and offers low-profile options.
· Suspended Lighting: Helps high ceiling spaces feel closer and offers different distributions.
· Recessed lighting: Creates consistent, glare-free light.
2. Use Multiple Layering Light Sources
The best lighting specifiers for top retailers understand that the ideal lighting design incorporates multiple "layers" of light categories. Utilizing these various light sources can be used together or separately for different uses in the same room. In addition, getting creative with multiple light sources allow users to cater to different tasks, activities, and time of day. A proper lighting design also incorporates a mix of ambient sunlight, functional commercial lighting, and decorative pieces. According to Min Cho, Director of Design for Starbucks U.S. Western Pacific Region, choosing what not to light is as important as what you do with the light: "Inside the store, we light up the bar area brighter to pull the eyes into the space while allowing the warmth of the café to remain prominent in the foreground."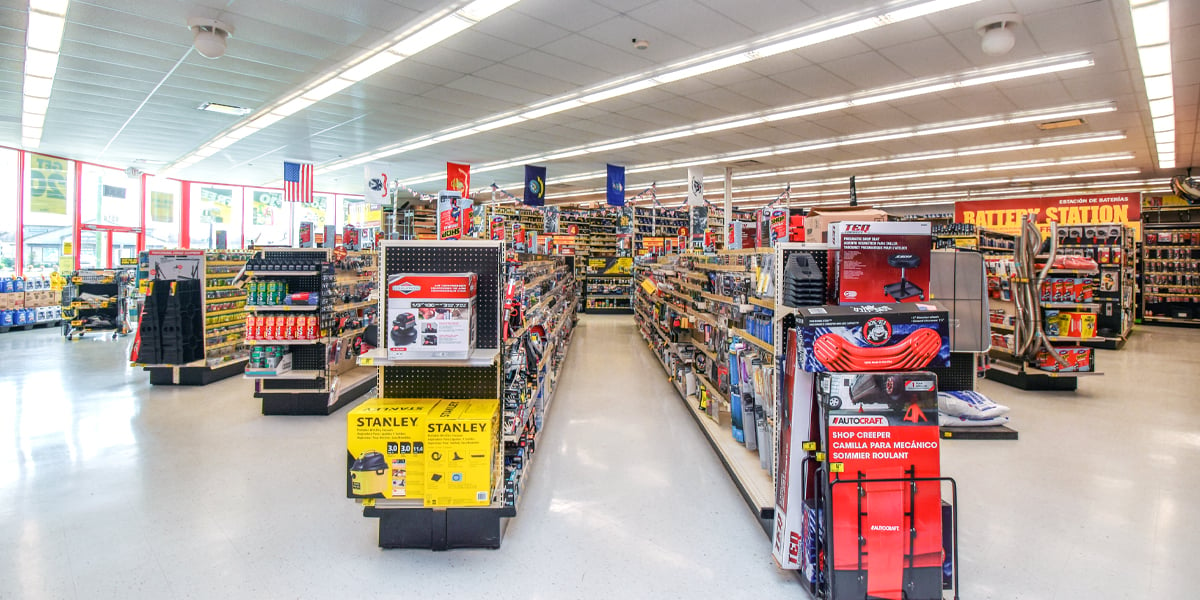 Higher CRI lighting helps products look more attractive and vibrant in the store.
3. Buy Quality Light Sources
Cheap lights are just that, cheap. The wrong light fixtures provide poor quality of light beyond just how bright they are. When sourcing your light fixtures, consider a lighting manufacturer who controls the entire manufacturing process and has verified the testing to back up their products' claims. Aside from considering product performance, check a manufacturer's warranty. Why do they offer the warranty? Is it short-term to cover a quick sale, or is the longer length of their warranty an indication of the product lifetime and performance? When specifying LED lighting, the product's performance is just as important as aesthetics.
Other things to consider when specifying lighting for your spaces:
· Color Temperature (CCT): Cool (whiter) color temperatures appear more spacious, whereas warmer (more yellow/orange) create an impression of smallness and familiarity.
· Color Rendering Index (CRI): Higher CRI lighting helps products look more attractive and vibrant in the store. CRI is calculated based on how well a light source renders color naturally and accurately.
· Life Span: Average life span of LED luminaires should be a minimum of 100,000 hours which is several times longer than traditional fluorescent or incandescent.
To read more about the benefits of LED lighting in retail applications click here.
4. Focus On What's Important
It's not how bright the space is but how much contrast there is between things you want to be looking at and everything else in the area. Strategic lighting helps draw customers' attention to highlighted products, new releases, and other unique items. For example, if the space is longer and narrower, customers may spend more time in the front of the store and rarely make it to the back. Ambient and high-activity lighting can encourage customers to walk further and guide them properly. Accent lighting, especially on shelving, can provide more illumination for products and help those same customers see the most important details quickly. Higher contrast lighting in display windows helps catch the eye of passersby and bring them into your store. What's truly important should be where the light is needed the most in your store.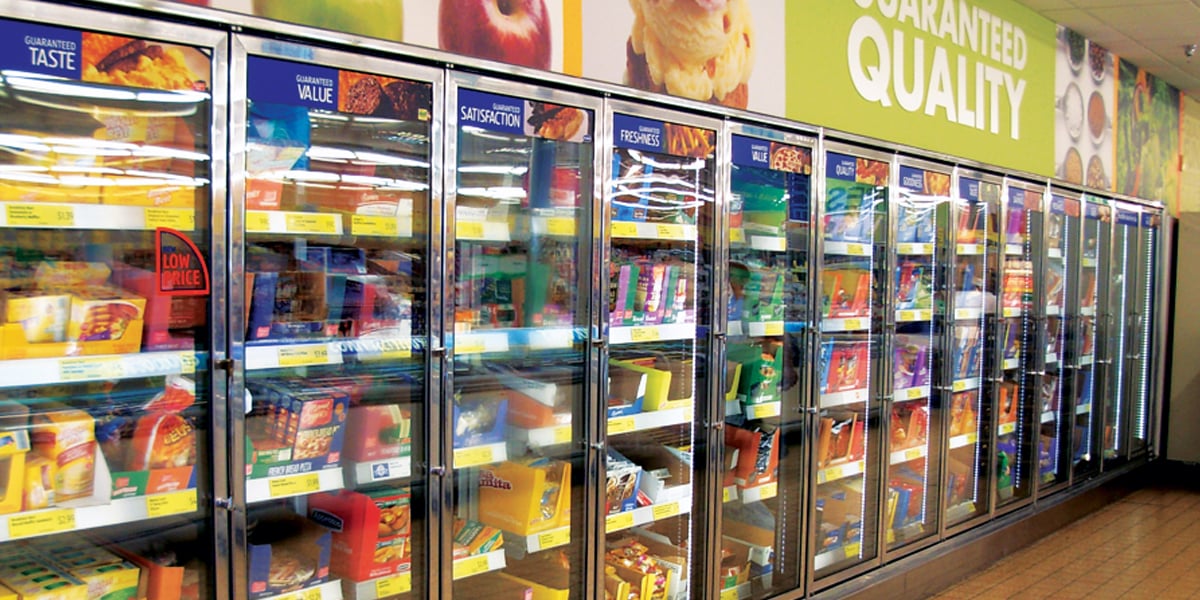 Cooler or freezer display cases with integrated occupancy sensors can automatically turn on the lights when a customer walks by to grab their attention and turn off when they walk out of range.
5. Customize Your Controls
Now that you have light, how are you controlling it? Occupancy sensors, dimmers, and other controls contribute to the comfortable atmosphere and ease of use. For example, a display case integrated with occupancy sensors can automatically turn on lights when a customer walks by to grab their attention and turn off when they walk out of range. In addition, timing controls can adjust lighting scenes to different levels throughout the day. Because energy costs are one of the top expenses for retailers, building automation and network controls can improve lighting conditions and the bottom line.
Ready For Some Help?
If you're looking to make the switch, allow the lighting experts at US LED to help with your strategy and put together a lighting program that makes sense. Book your free lighting assessment today to find out how LED lighting can boost sales and your bottom line. Click here to consult an expert.