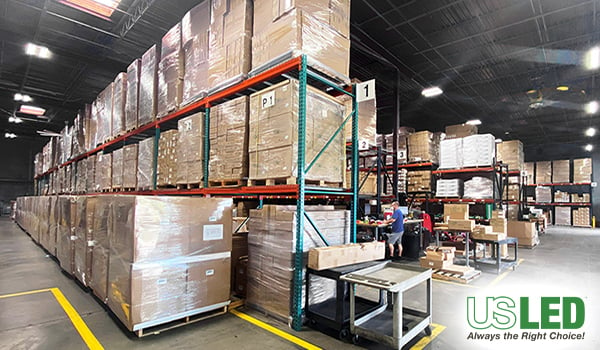 Houston, Texas (May 18, 2020) — US LED, the industry's leading provider of ultra-long-life LED lighting solutions, recently announced the launch of its newest product fulfillment program - Fast Track.
The new program will streamline the process of getting essential lighting solutions delivered fast so that projects can be completed more quickly. "The aim of Fast Track is to create a time-saving experience for our customers," said Ron Farmer, CEO at US LED. "With multiple product categories in stock and ready to ship, they will get the value and performance they need immediately without worry of quality being sacrificed."
The Fast Track Program presents the opportunity for customers to effortlessly browse hundreds of relevant in-stock products, specify what they need, and get it delivered fast when they need it the most. In addition to in-stock products, US LED offers multiple categories where products can be customized with available components and have it built within a short lead time. To experience the Fast Track Program, access the list of available in-stock products, and place an order visit the Fast Track page.
About US LED™
For over 18 years, US LED has been a full-service provider of commercial lighting, signage, and technology solutions. Because of our early history in LED lighting, US LED has decades of engineering expertise to continuously offer ultra-long-life luminaires that approach or exceed 200,000-hour L70 lifetimes and are backed by an industry-leading Ten-Year Warranty. Many of our lighting products are assembled in our plant in Houston, Texas. For more information, please visit www.usled.com and follow us on LinkedIn, Facebook, Twitter, and Instagram.
Get The Value and Performance You're Looking For Without Sacrificing Quality Standards. Ready To Get Started?