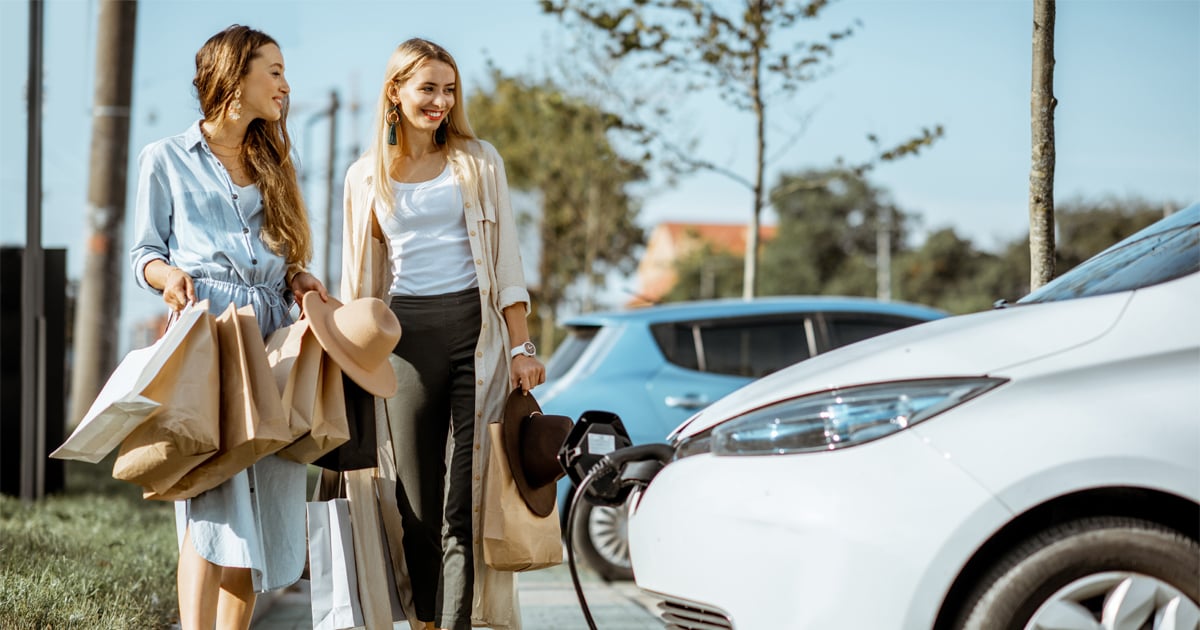 Electric vehicles (EVs) have become increasingly popular with consumers in the United States as automakers accelerate their launch plans for new models. Passenger EV sales are forecasted to grow exponentially to 54 million vehicles by 2040, mainly driven by technology improvements, incentives, and government policies. But as electric vehicle adoption continues to rise, drivers' decisions about where to park (and shop) will be based on where they can charge. For businesses that want to thrive in this increasingly electric environment, here are five ways that EV chargers can boost sales and transform a brand into a premier charging destination.
1. Put Yourself On The Map (Literally)
Installing EV charging stations at your business puts you on the map - literally. Drivers rely on third-party apps like PlugShare and Charge Hub to find the nearest charger. With the latest update to the Google Maps app, drivers can find the type of EV charging station that is most compatible with their vehicle and see if they are available or in use. Your business can benefit from the added visibility as drivers can add information about your location and give reviews about their experience. This kind of application provides businesses broader appeal and a competitive advantage locally.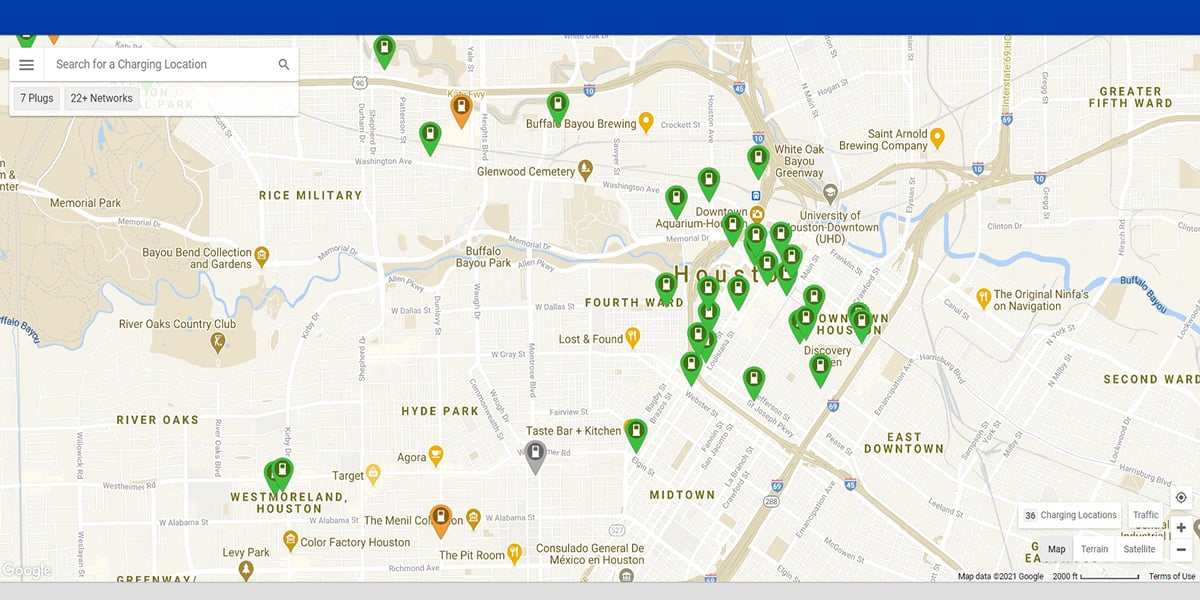 Third-party apps like PlugShare, ChargeHub, and Google Maps will identify your business location as having EV chargers.
2. Take Advantage Of Incentives
Thanks to the increasing number of electric vehicle supply equipment (EVSE) incentives, installing EV charging stations is more affordable now than ever before. Local municipalities, state, and federal agencies provide tax credits and other rebates to promote electric vehicle adoption. By working with the right turnkey installation partner, businesses can better understand what they can qualify for and how to take advantage to bridge the financial gap for charger installation today.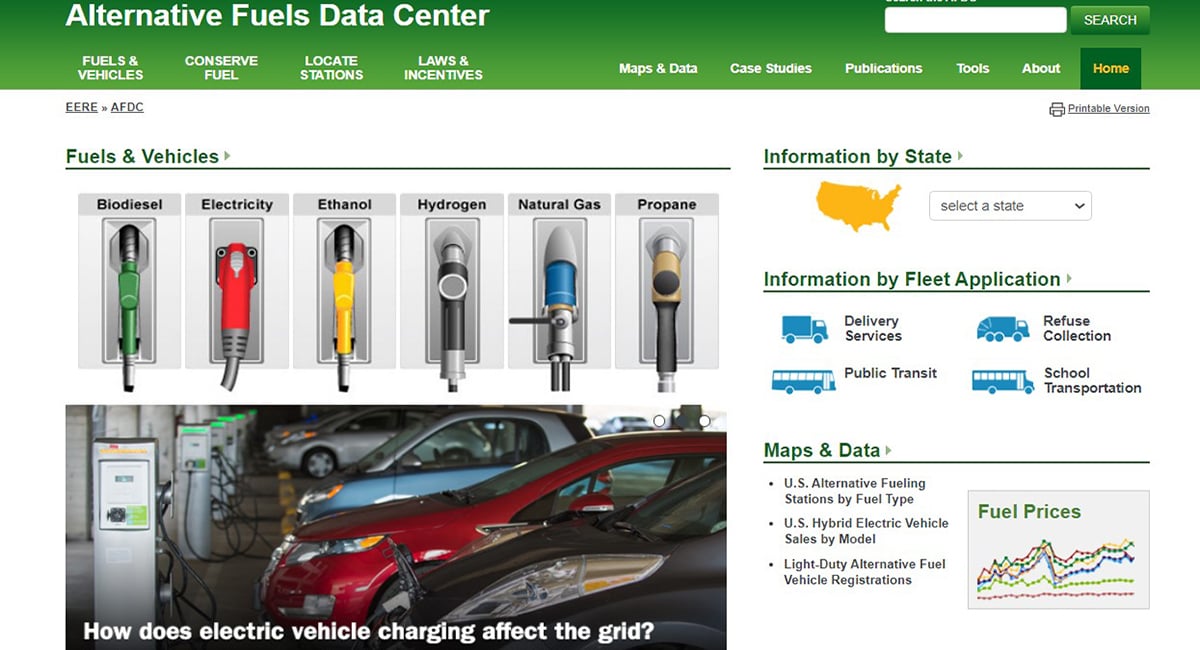 The Alternative Fuels Data Center from the U.S. Department of Energy is a good starting point for identifying federal and state incentives for those looking to install electric vehicle supply equipment.
3. Improve Your Brand Image (and Loyalty)
Consumers, especially EV drivers, are becoming more attracted to brands with a public perception of being environmentally conscious. Investing in EV chargers for your property can boost your brand image as an eco-friendly business while simultaneously reducing carbon emissions in your area. This approach also allows the opportunity to pursue industry-recognized sustainability certifications, such as LEED. When customers are passionate about sustainability, show them that your values align with theirs and capitalize on the marketing potential.

Businesses do not necessarily have to be strictly green to grab the loyalty of top-of-the-line electric vehicle drivers. For those drivers who are just looking for a quick charge while they get a few groceries, EV charging can give them a reason to be loyal to your business instead of others. Similarly, hotel guests that drive long distances might need the ability to charge. No doubt they will be devoted to brands that offer EV charging stations during their stay. Once you have their attention, you will have become a preferred destination for anything which may require them to stop along their route.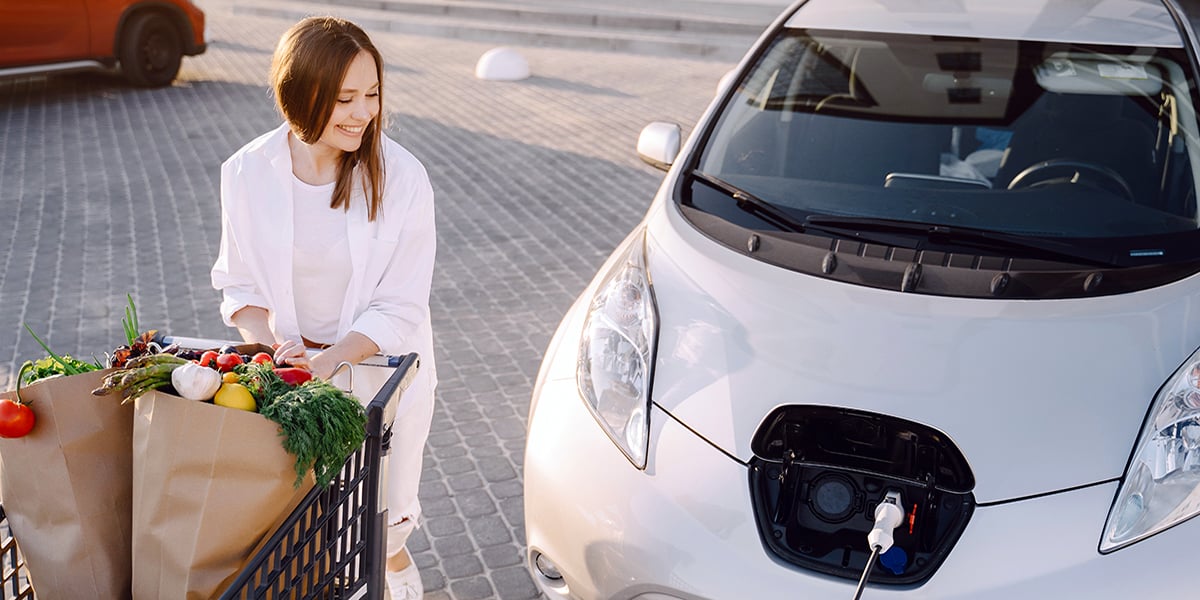 Retail market studies have shown that EV drivers are more likely to be loyal to an environmentally conscious brand and allow customers to use charging free of use while they shop or eat.
4. Increase Your Revenue
Because EV charging stations put you on the map and have attracted loyal customers to your business, they will be willing to stay longer while their vehicles charge. Because the customer experience will last longer, they will be encouraged to purchase more of your products or services. Businesses can also produce additional revenue streams by implementing pricing policies for public use depending on the day or time charging is available. Also, one could capture customer information (like emails) for future marketing promotions to incentivize their return and offer other organizations targeted advertising opportunities.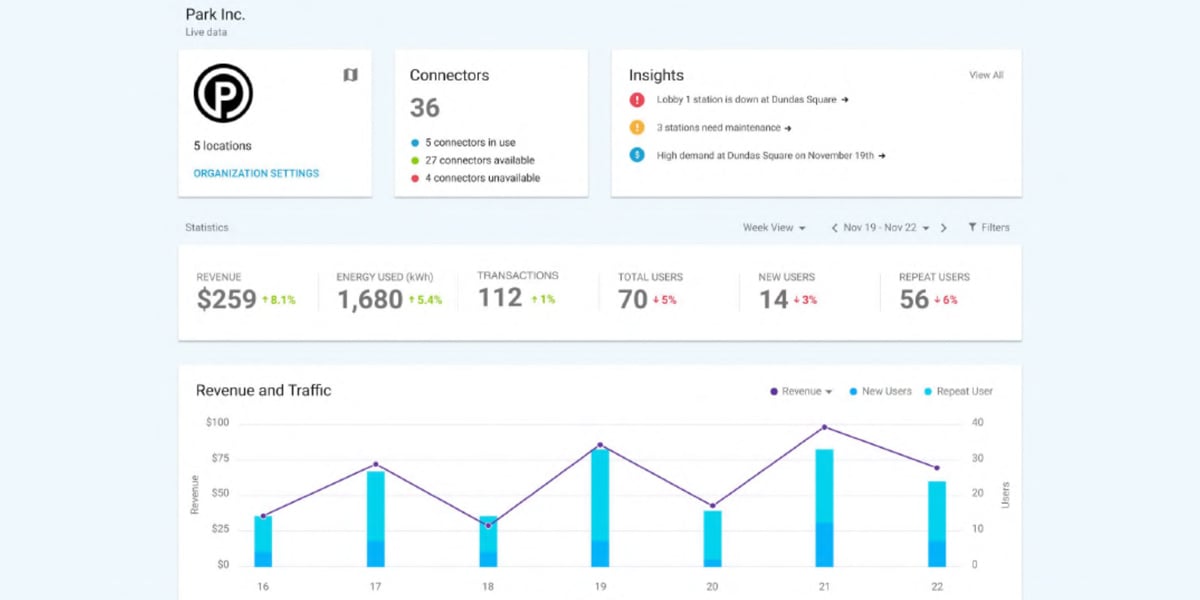 EV charging stations networked together can provide businesses valuable insight about customers and generate additional revenue with that data.
5. Gain Insights On Your Customers
By installing your EV charging stations on-site, you will gain valuable data about your customers that you did not have access to before. Want to understand when customers are charging most? How long they stay at your business while they charge? Which marketing programs are attracting the most EV drivers? OCPP-compliant network software can create dashboards that help visualize the data and help with making better business decisions. With this type of insight, one could eliminate the need for purchasing third-party data and take advantage of the increased customer activity by converting it to sales.

Now is the time to decide about future-proofing your business for the increased demand for charging stations and stay competitive in the marketplace. In doing so, your brand will promote sustainability and clean transportation options while attracting a new customer base that increases revenue.