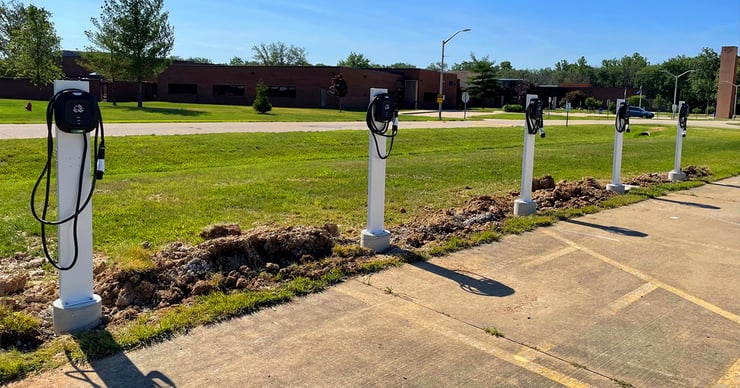 As the electric vehicle (EV) revolution builds momentum, commercial and industrial properties are accelerating installations of EV chargers that support both their employees and visitors. Electric companies are investing nearly $3 billion to deploy EV charging infrastructure nationwide and accelerate electric transportation. But with all the rush to get EV chargers, what should you consider before installing them? For businesses or multi-family housing that want to take steps in supporting electric vehicle drivers, here are four questions to consider before installing EV chargers and, ultimately, how to get it done correctly.
1. What Will Be The Project Scope?
As with most products in the marketplace, there are many choices for installing commercial electric vehicle charging stations. For those who are looking for an overnight charge, Level 2 chargers are the most common. They provide reasonably fast charging at an affordable price, which is ideal for commercial fleet managers. Alternatively, DC-fast chargers, also known as Level 3 chargers, work best for commercial properties that want to provide the ability for drivers to charge quickly. These work best for conventional convenience stores or gas stations, where you want to attract EV drivers but do not want them to linger too long. Depending on the vehicle model and its capacity to accept the charge, DC fast electric vehicle chargers can quickly charge a battery completely in under an hour.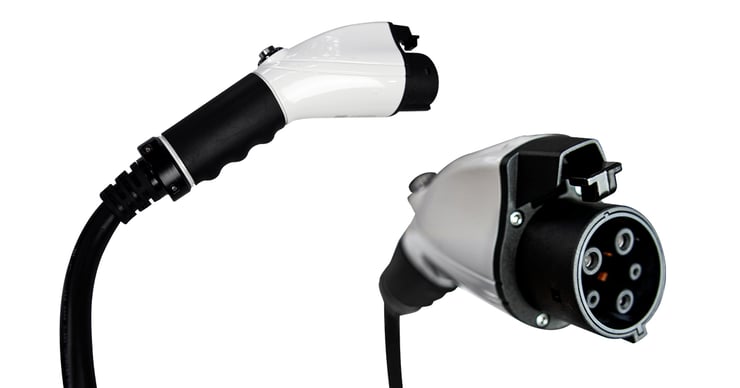 Level 2 electric vehicle charging stations typically come with SAEJ1772 plugs that are widely compatible with most all-electric and hybrid vehicles. Level 3 DC-fast chargers usually come standard with CCS1 (SAE Combined Charging System) and CHAdeMO.
When considering how many EV chargers you should install on your property, you should consider your budget, the existing electrical capacity of your property, and your business needs. It's always wise to install more chargers than what you currently require preparing for the almost certain growth in adoption of electric vehicles. The US LED team can perform on-site evaluations to fully assess and understand your project's scope. According to BNEF, the latest market outlook indicates that 54 million electric vehicles will be on the road by 2040. It's easier to future-proof your property now than to add more infrastructure to support the demand later.
2. Who Will Manage The EV Charger Installation Project?
After the charging needs for your property have been determined, the project management phase begins. US LED's world-class project management team will remove the burden of multi-vendor coordination for EV charger installations by serving as a single point of responsibility. That includes site survey, creating a design that allows easy access for charging, and after approval, doing the engineering and managing the permitting, materials procurement, installation, post completion audit, and more.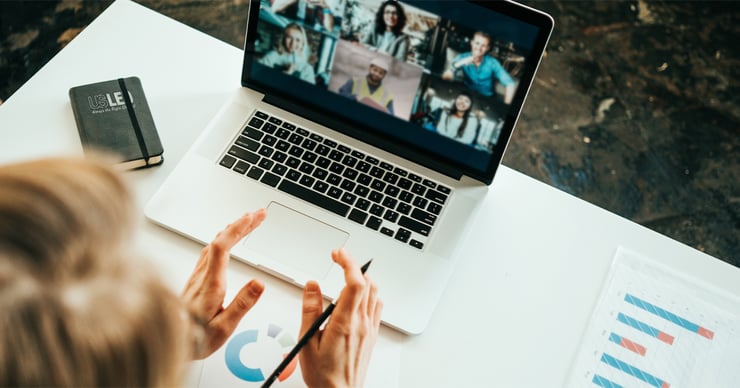 The US LED Project Management Team work to relieve customers from the burden of multi-vendor coordinate by serving as a single point of contact to deliver EV charger installations on time and within budget.
3. Who's Going To Install The EV Chargers?
When you're ready to get the installation started, you want to work with a partner who has the capability to commission projects quickly and correctly. For example, US LED has an extensive network of certified electricians across the country ready to install its OCPP-compliant electric vehicle charging stations. Our EV charger installers working collaboratively with our Project Management Team ensures that the turnkey installation is seamless, stays on time, and within budget.
In addition to installation, US LED also works with government entities and utilities to capture applicable rebates associated with electric vehicle supply equipment (EVSE) installations to offset project costs. Every step of the way, you'll have ongoing support and accountability until the project is satisfactorily completed.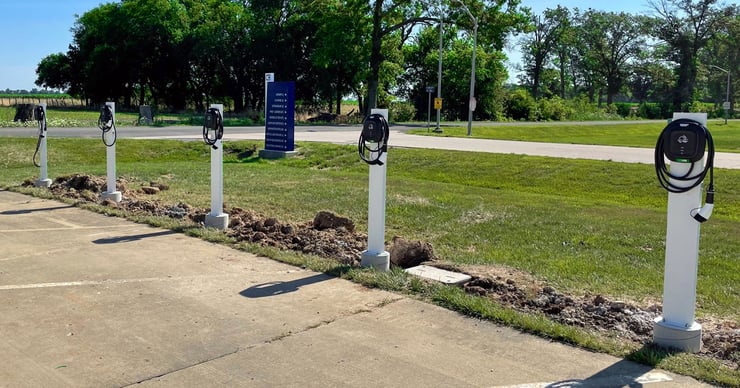 US LED has an extensive network of certified electricians across the country ready to install its OCPP-compliant TurboEVC™ electric vehicle charging stations. These EV charger installers have the experience necessary to deliver a seamless experience.
4. Where Will You Get The Networking Capabilities?
Once the electric vehicle charging stations are installed, US LED can provide proprietary networking software for the chargers, simplifying everything for you as your end-to-end provider. This software allows back-end management of the entire EV infrastructure from one site administrator dashboard. Depending on the level of access you prefer, you can schedule availability, collect revenue, track operating costs, manage users, incorporate load balancing, have custom reporting, and so much more.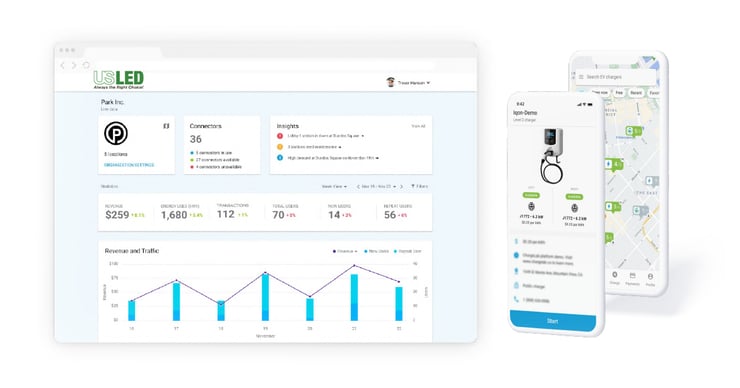 TurboEVC networking software allows back-end management of the entire EV infrastructure from an administrator dashboard.
So how do users interact with the stations to start charging their vehicles? Based on preference, they can access using the provided RFID cards or iOS/Android apps on their phone. The software accepts every major credit card and offers convenient ways to pay (if applicable). You can even white label the entire experience if certain conditions are met!
Electric vehicle charger installations don't have to be a massive commitment of time when you have a competent, experienced turnkey partner to take the responsibility for the success of the project. Isn't it time to prepare your property for the increased demand for charging so that you can stay competitive in the marketplace? By doing so, your property can quickly generate additional revenue through EV charging, which will translate into customer traffic and increased property value.
Want to learn more about EV chargers? Visit Electric Vehicle Charging 101 to learn more about electric vehicle chargers. You can also learn about our US LED Level 2 and Level 3 DC Fast electric vehicle chargers here. Want to explore the potential of charging for your property? Get a quote here and our EV charger installers will gladly assist.